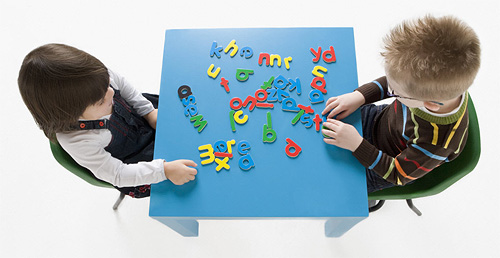 MISSION STATEMENT:
Providing a Christian atmosphere where children will experience Christ's love and will be encouraged to explore God's world, the ABC Center's learning program is built on monthly spiritual themes.
ABOUT THE CENTER:
The First Lutheran ABC Learning Center staff members are selected for their caring and compassionate manner with the children. The children are taught bible stories, songs, and prayers as a part of our weekly chapel times. At the ABC Learning Center, we have an open door policy. The children's parents and friends are welcome to visit anytime. The Infant room is presently a group of ten who receive weekly care. Call if you need infant care or to get on our waiting list.
The First Lutheran ABC Learning Center is open from 5:00am to 6:00pm Monday through Friday. The Center is closed only for Christmas, Thanksgiving, New Years, Memorial Day, Independence Day, and Labor Day that fall on week days. These are paid work days for patrons and staff. The Center is only closed when severe weather closes schools and businesses.
The ABC Center is licensed by the Ohio Department of Job and Family Services. The license is posted in the Director's Office and on the Parent Corner (entrance to building). Job and family services are available to families who are eligible for financial assistance.
The Child Daycare Rule Book is available at the center in the Director's Office and can be requested for review. The center's licensing record, including compliance reports and evaluation forms from the health, building, and fire departments are available in the Parent Corner. You may find inspection results online at www.cdjfs.oh.us.gov.