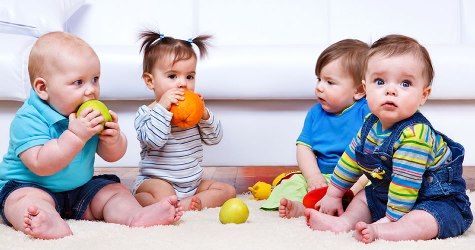 INFANT CHILD CARE:
The infant program offers a warm, loving Christian atmosphere. There is continuous interaction between staff and children, with many opportunities for individual attention for each child. Infants are fed and rest upon their demand or according to their individual schedule. Infants will have primary caregivers and will be involved in various stimulations and art play. Infants will participate in going outside daily when temperatures are above 40 degrees.  The ABC Center will provide Walmart Family Premium formula, cereal, and jar food. Diapers will be provided at an extra charge.
---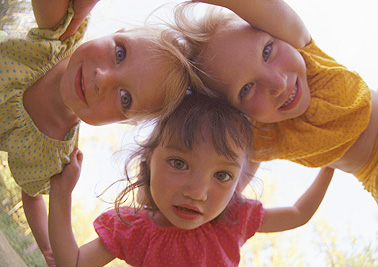 PRE-TODDLER & TODDLER:

The Pre-Toddler room serves children from 16 months to 30 months, and the Toddler room serves children 30 months to 36 months.  These programs provide a safe, healthy learning atmosphere that allows active exploration, play, and movement by the children.  We encourage development of language.  The staff help with words to solve small conflicts with the other children.  The children attend chapel two mornings per week to help build spiritual training.  The program includes prayer, simple Jesus songs, finger plays, and bible stories.  They will have access to water, paint, clay, and other "messy" mediums.  They will participate in outdoor play and walks when the temperature is 30 degrees or higher. Breakfast, lunch, and PM snack are offered.  (With NO substitutions unless medically or religious necessity.)  The ABC Center receives supplemental support with the USDA program administered on Ohio by the Ohio State Department of Education.  Potty training in this room will be encouraged as your child develops interest.  ABC staff will work closely with parents in training.
---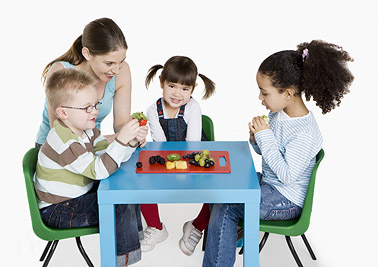 PRESCHOOL:
Preschool children are actively involved with their many activities throughout the day.  The children participate in large and small group activities, and quiet activities.  Learning centers are used so the children may work/play together undisturbed and develop new skills.  Learning centers include:  books, blocks, music, art, math, and science.  These centers involve sensory activities, dramatic play, puzzles, games, and books.  The children have experiences with bible stories, spiritual songs, and prayer as daily they are taught simple facts of God's love.  Treasures that are special to your child should not be brought to school.  Plush favorite toys for rest time are welcome.  Absolutely no guns or war toys.
---

SCHOOL AGE CHI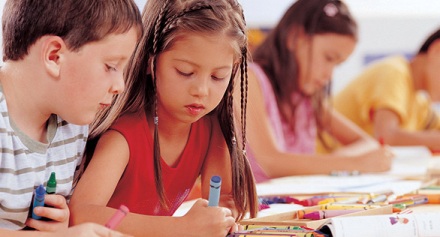 LD CARE/LATCH KEY:
The school age child care program provides your child with a safe place to come before and after school.  The children will experience group sports, art, music, and themes for reading, science, math, and social studies.  Quiet space is provided for homework.   Transportation is provided when weather requires to Central School for busing to all the Shelby City Schools.   The children are met after school at Central and walk or are provided transportation after school to the center.  Full day child care is available during holidays and snow days.  Pre-arrangements for child care on these days is needed to cover staffing.  Summer day camp is available June through August.

Summer Day Camp – WATCH FOR INFORMATION ON SUMMER 2017!
Open to all children beginning Kindergarten in the fall of 2017 through age 13.
SUMMER CAMP ACTIVITIES:
Little Buckeye Museum
Lowe Volk Park
Bird Sanctuary
Nature Walks
Weekly visits to the Park
D.A.R.E. Program
Various Science/Art Activities